When I realize I responded too harshly to a...
teacherthoughtbubble: Submitted by msnorberryca When my Physics teachers responded to a student sarcastically and made her cry.
Facebook finds out "I F**king Love Science" is run... →
appliedmathemagics: jtotheizzoe: I'm certainly partial to science on Tumblr, because … well, I'm biased, and Tumblr is better :) But over on Facebook, pages like I Fucking Love Science are daily reminding millions of people how awesome it is to discover how the world works (or at least that science memes apparently never get old). Earlier this week, the world "found out" that the creator of...
Hank's Tumblr: Really, Glee? →
edwardspoonhands: For those of you who haven't heard, Glee blatantly and without pity ripped off Jonathan Coulton's hilarious arrangement of "Baby Got Back" this week. Not like "these sound very familiar" kinda ripoffs, but a note-for-note, same banjo track, exact same tempo, also used the phrase "Jonny C's in… I am dissapoint, Glee.
How I feel while the students take a really...
teacherthoughtbubble: Last year, when my desk was right next to my teacher's desk,I remember writing  really hard tests and sometimes he'd just be writing things down and typing things into his calculator. Other times he would sit back and his chair looking all kinds of smug.  This is what he was really thinking…Inside
Update from Canada.
welcometogeektown: All the snow has turned to maple syrup and we are slowly drowning in it. The moose have all fled leaving us with no escape.  I thought I could escape via my polar bear but the syrup is sticking to it's fur. Help!
Wow, internet. Way to be harsh.
fishingboatproceeds: thecracksinmyvessel: That isn't nice, internet.  LOL.  Haha, the same thing happened to me. I said "sometimes". I am appalled, internet.
2 tags
5 tags
Hank: John, If money were no object, what kind of party would you throw and where?
John: If money were no object I wouldn't throw a party.
Hank: I would. I would throw Vidcon!
John: I like to be by myself. Or with my family like...
Hank: No. No, I have a new answer.
John: Ok.
Hank: I would throw a party...on Mars. If money were no object.
John: And then you'd have one day of party and you...
Hank: Just get on the ship and go back.
John: Or die.
Hank: Right, no. You just party.
John: Party 'till you die.
Hank: Everybody just runs on "Uuuuh Partyyyyy".
John: "Blashhh" And then they just burn to death. Within hours.
Hank: Burn?
John: I don't know. What do I know about the...?
Hank: It's cold.
John: Is it cold on Mars?
Hank: It's cold on Mars.
John: Really?
Hank: It's cold on Mars.
John: Really?
Hank: It's cold on Mars.
John: Are you positive?
Hank: Yep.
John: The whole time? All year 'round? Even in the summer?
Hank: It's cold on Mars. Sorry.
John: Even in the, like. Even in August?
Hank: It's cold.
John: Right at the equator?
Hank: It's cold.
John: Right at the Martian equator?
Hank: It's cold.
John: 'cause it's farther from the Earth? It's that why?
Hank: Yes. It's farther from the sun. It has nothing to do with how far it is from Earth.
John: Wait. You're telling me that heat is not produced by Earth? Now everything is being overturned. Next you will tell me that the Earth isn't the center of the universe. Or that six to the fifth power isn't four!
Hank: You're bad at being a nerd.
4 tags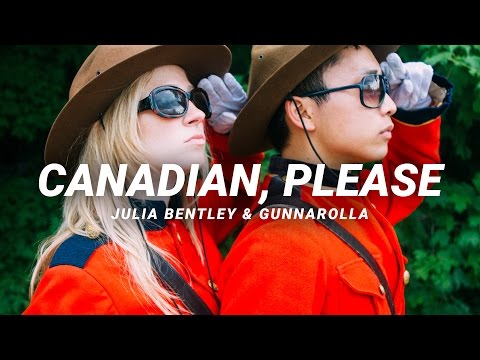 7 tags
Passed my math exam!
I PASSED MY AP MATH COURSE! With a 110 % in C2 and a 96% overall!
6 tags
Finals week.
bells23552: I think this will sum it up properly: The first picture is pretty much me at this point. I just…School…I can't 
Law exams
sandrialexandra: Last week I took the Legal English exam, I felt pretty good about myself. This Saturday, though, I have the history of Romanian law exam. A bit frustrated - what can I say? But then I remember the last one is the administrative law exam. So what if it's the most boring subject ever? I'm not even feeling it anymore.  Gotta stay alive 2nd one has been me for a...
I hope tumblr lets me post this much Hank love....
edwardspoonhands: wefelloffawall: Hank, if you see this, I hope you know that this isn't even the tip of the iceberg. This is pretty impressive…
Furiously Beautiful: Wasabi--Andrea Gibson →
furiouslybeautiful: The plan was to play hard to get, that's right. I wasn't just gonna go given' myself away, I'm no easy catch. Can you really see me in fishnets? No. I always find myself slippin' out the holes, swimmin' back out to sea. I'd never been anybody's sushi roll. But she, has lips like wasabi. My eyes…
When you're in class bored and start making...
You're like And they're all like Then the teacher spots you and is staring at you like And everyone else is staring at you like
1 tag
"Anyone who lives within their means suffers from...
Oscar Wilde